Due to the Covid19 crisis we have reduced our beer menu.
Please understand
*** Only 1 paiement per table ***
Tap on your beer for more info
Campus - 5%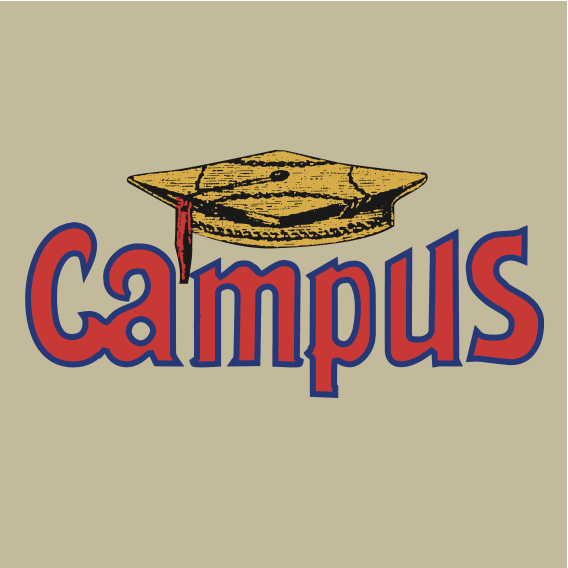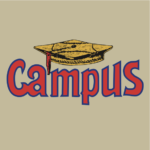 Huyghe Brewery
25cl – €2.40
50cl – €4.70
1l – €9.20
2l – €17.90
Light malt sweet, pleasant bitterness, balanced and rich flavour. Slightly sweet and bitter aftertaste towards the end. Light golden colour, compact and fine foam, good lacing
Delirium Tremens - 8.5%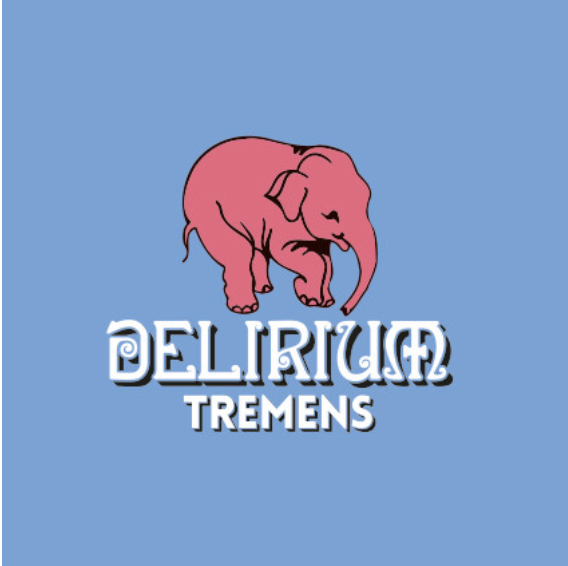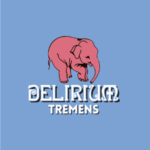 Huyghe Brewery
25cl – €3.80
50cl – €7.50
1l – €14.80
2l – €29.10
Feels like the sound shot of alcohol is igniting the mouth. In reality the tongue and palate are warmed. The taste is characterized by its roundness. The aftertaste is strong, long tasting and dry bitter.
Delirium Red - 8%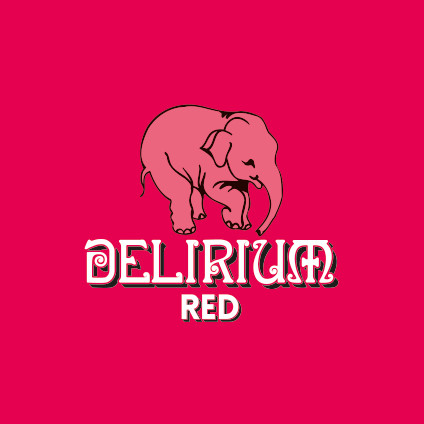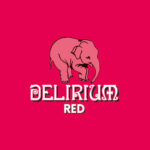 Huyghe Brewery
25cl – €3.80
50cl – €7.50
1l – €14.80
2l – €29.10
Deep dark red colour, with a light pink, compact and lacing head. Sweet and fruity flavour, with a nice balance between sweet and sour. An excellent dessert beer. Soft fruity aromascent, with hints of almond and mildly sour cherries.
Delirium Nocturnum - 8.5%
Huyghe Brewery
25cl – €3.80
50cl – €7.50
1l – €14.80
2l – €29.10
Guillotine - 8.5%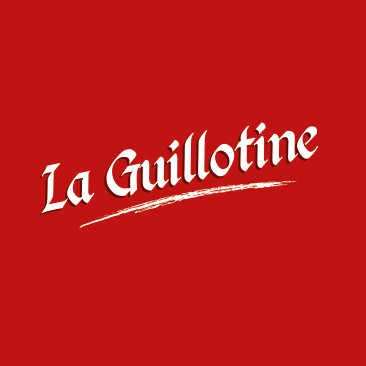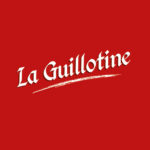 Huyghe Brewery
25cl – €3.90
50cl – €7.60
1l – €15.00
2l – €29.50
Initially a sweet, intense taste the bitterness comes in for a balanced, smooth finish.
Deliria - 8.5%
Huyghe
25cl – €4.00
50cl – €7,90
1l – €15.60
2l – €30.70
A pleasant sparkling carbonate content produces a soft, full taste perception. The taste is very full-bodied and is balanced with fruity tones of apple and Chardonnay grapes. Deliria has a fine, mild bitterness in its aftertaste and a splendid, round feel in the mouth which evolves well.
Special beer brewed once a year to mark International Women's Day.
WRCLW Weizenbock Nectarine - 6.3%
Browar Stu Mostów
25cl – €5.00
50cl – €9,90
1l – €19.60
2l – €38.70
We are happy to present a stronger and fuller version of wheat beer, where intense malty aromas of bread, melanoidins, and chocolate pair with spicy, fruity, and yeasty flavours. Its sweetness has been well balanced with nectarine mousse. This is a classic wheat bock reinvented in its new fruity version.
Green Killer - 6.5%
Silly
25cl – €4.00
50cl – €7.90
1l – €15.60
2l – €29.70
Slightly closed nose on lightly toasted malt, resinous notes contrasting with touches of lemon zest. The mouth opens surprisingly on the sweet, before being quickly overtaken by its citrus flavors, more lively and bitter. The finish is rather long and grassy.
Martin's NEIPA 26 - 3.5%
John Martin
25cl – €4.90
50cl – €9.70
1l – €19.20
2l – €37.90
Martin's NEIPA 26 is a hazy session New England IPA, a cloudy beer due to the balance of rye and wheat.Using a delicate blend of Columbus, Citra, Simcoe and Chinook hops during dry-hopping offers a soft piney, strong exotic fruit flavour : notes of peach, pineapple, orange zest, grapefruit and passion fruit.
La Martin's NEIPA 26 est une hazy session NEIPA (New England IPA), une bière dont la robe trouble est due au mélange équilibré de seigle et de blé.Le mariage subtil de houblons Columbus, Citra, Simcoe et Chinook au cours du houblonnage à cru lui confère une saveur résineuse, exotique et fruitée aux notes de pêche, d'ananas, de zestes d'orange, de pamplemousse et de fruit de la passion.
Floris White - 4.8%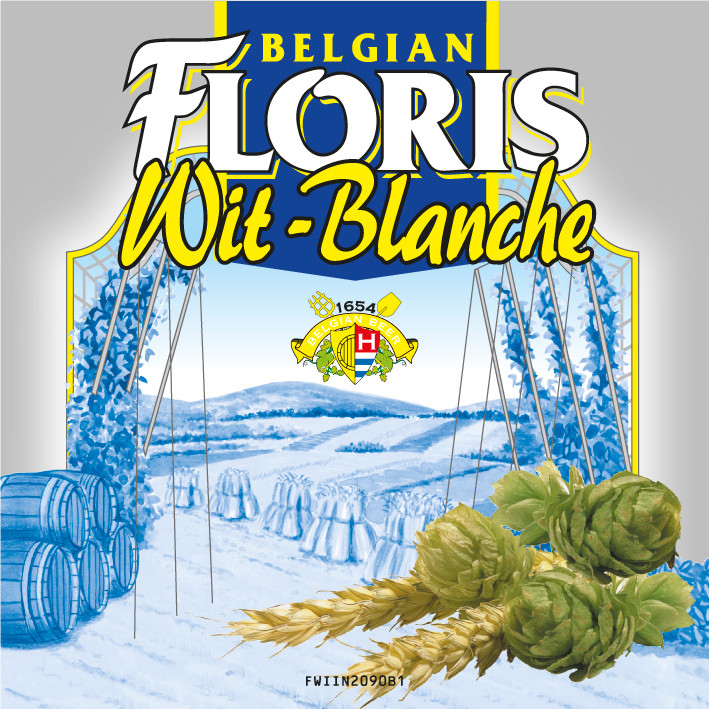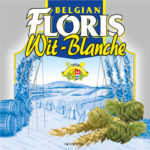 Huyghe Brewery
25cl – €2.50
50cl – €4.90
1l – €9.60
2l – €18.70
Floris Apple - 3.6%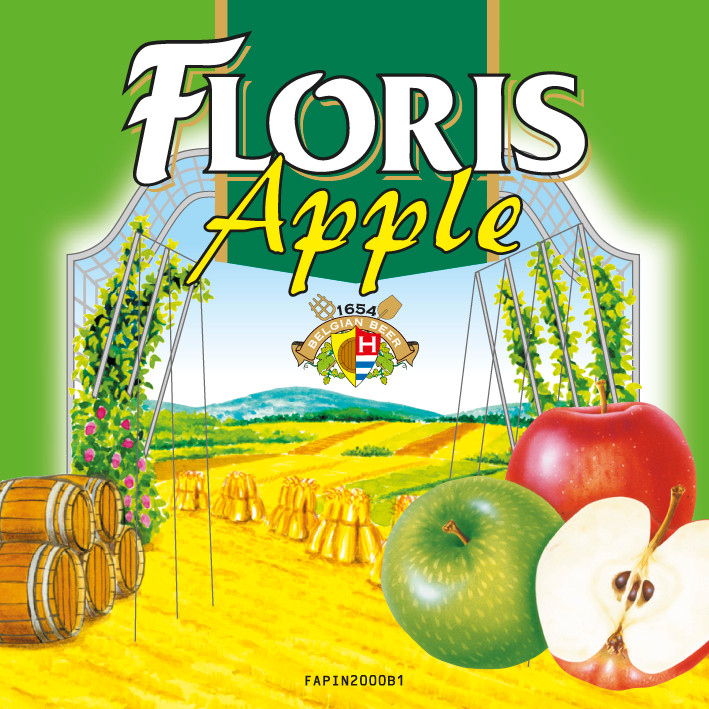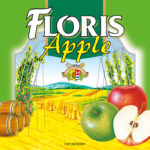 Huyghe Brewery
25cl – €3.60
50cl – €7.10
1l – €14.00
2l – €27.50
Rader ambrée - 10.5%
Abbaye du Val Dieu
25cl – €4.20
50cl – €8.30
1l – €16.40
2l – €32.30
Viven Smoked Porter - 7%
Viven
25cl – €4.50
50cl – €8.90
1l – €17.60
2l – €35.10
Viven Smoked Porter is a fairly bitter porter with nice smoky touches. For many beer experts, it represents a real tour de force in a glass. its fine aftertaste and creamy foam neck will put you in your mouth
Novice Triple Black- 8.5%
De Landtsheer
25cl – €5.50
50cl – €10.90
1l – €21.60
2l – €41.70
The De Landtsheer brewery created this wonderful brew and proudly presents this product at our online store. Novice Tripel Black is deep brown coloured and has quite a full and creamy head. This glorious craft beer has a beautiful body and a wonderful aroma.
Pink Killer - 5%
Silly
25cl – €3.50
50cl – €6.90
1l – €13.60
2l – €26.70
Pink Killer is a pleasant, slightly sweet, fruity thirst-quencher based on malt, wheat and pink grapefruit, hence its striking colour and the whiff of citrus characteristic of this fruit. A very tasty beer when you just want to quench your thirst.
Brugse Zot - 6%
De Halve Maan
25cl – €3.80
50cl – €7.50
1l – €14.60
2l – €28.70
Brugse Zot Blond is a golden blond beer with a rich foam collar and a fruity yet spicy bouquet. The beer is brewed with four different kinds of malt and two aromatic varieties of hop which give the beer its inimitable taste.
Averbode - 7.5%
Huyghe
25cl – €3.90
50cl – €7.70
1l – €15.20
2l – €29.90
Pours filtered clear yellow/golden color, medium white foamy head which lowers pretty fast leaving traces on the surface and the verge. Nose: spices attack, orange like yeasty aroma. Mouth: highly carbonated, peppery, butter background, heavy cloying sweetness.
Gauloise Ambrée - 5.5%
Du Bocq
25cl – €3.80
50cl – €7.50
1l – €14.80
2l – €29.10
It is an amber grading 5.5% alc vol. It is characterized by its hoppy aroma and a range of varied flavors. It is a very digestible and refreshing beer, a bright and sparkling amber. It's a pleasant blend of hop aromas and a hint of liquorice. It is thirst-quenching with a good mellow and thirst-quenching bitterness. Gauloise Ambrée is brewed by the Bocq brewery.
C'est une ambrée titrant à 5,5% vol alc. Elle se caractérise par son arôme houblonné et un éventail de saveurs variées. C'est une bière très digeste et rafraîchissante, une ambrée brillante et pétillante. C'est un mélange agréable d'arômes de houblon et une légère touche de réglisse. Elle est désaltérante avec une bonne amertume moelleuse et désaltérante. La Gauloise Ambrée est brassée par la brasserie du Bocq.
Chouffe Houblon - 9%
Brasserie d'Achouffe
25cl – €4.10
50cl – €8.10
1l – €16.00
2l – €31.50
Much appreciated by connoisseurs, Houblon CHOUFFE is a powerful beer – 9 ° alc./vol. -, with a bitter and fruity taste. To rediscover the bitterness of IPAs, we add three types of hops to our brews: Tomahawk, Saaz and Amarillo. Houblon CHOUFFE is the first Belgian IPA. By tasting this magnificent beer you will be able to appreciate its subtle note of grapefruit
Très appréciée des fins connaisseurs, Houblon CHOUFFE est une bière puissante – 9° alc./vol. –, au goût amer et fruité. Pour retrouver l'amertume des IPA, nous ajoutons à nos brassins trois types de houblon : Tomahawk, Saaz et Amarillo. Houblon CHOUFFE est la première IPA belge. En dégustant cette magnifique bière vous pourrez apprécier sa subtile note de pamplemousse
Cuvée Houdini - 6%
Brasserie En Stoemelings
25cl – €5.00
50cl – €9.90
1l – €19.60
2l – €38.70
A beautiful foam proves the advances made by the duo on their first beer. The color is reminiscent of caramel, in color as well as in opacity. A discreet nose of coriander tickles the taste buds, which you drink quickly. Creamy and sweet, the beer marks its lightness with a beautiful harmony. If the bubbles sparkle in the mouth, they give way to sugars and little bitterness. Balanced, it could convert the reluctant who fear the high alcohol of brunettes or embellish a carbonnade
Une belle mousse prouve les avancées faites par le duo sur sa première bière. La robe rappelle le caramel, en couleur comme en opacité. Un nez discret de coriandre chatouille les papilles, qu'on abreuve rapidement. Crémeuse et douce, la bière marque sa légèreté par une belle harmonie. Si les bulles pétillent en bouche, elles laissent place à des sucres et peu d'amertume. Équilibrée, elle pourrait convertir les réticents qui redoutent l'alcool élevé des brunes ou agrémenter une carbonnade.
Saison 1900 - 5.4%
Brasserie Lefebvre
25cl – €3.80
50cl – €7.50
1l – €14.80
2l – €29.10
The beer is golden and its foam is imposing. Its aroma is an explosion of hops with floral, resinous and spicy notes. Its density makes it a beer for festive occasions; it accompanies your best moments.
Oud Lambiek Oud Beersel - 6%
Oud Beersel
25cl – €4.40
50cl – €8,70
The Lambic beer of Oud Beersel is a unique beer that enjoys great fame all over the world.
The beer is only brewed during the colder months of the year and ferments spontaneously in a natural way thanks to the specific microflora and continues maturing in wooden barrels for up to 3 years. Lambic beer is the oldest still existing beer style in Belgium and goes back to even before 1300 AD. Until approximately 1860 Lambic beer was actually one of the only beers that was brewed in the region of Brussels, the Valley of the Senne and the Pajottenland.
Spontaneous fermentation comprises various fermentation phases which results in the complex and surprising character of the beer. The lactic fermentation results in a slightly sour beer. The wild yeasts, called Brettanomyces, provide the typical Lambic aroma. Furthermore, the Lambic of Oud Beersel is blessed with fruity flavours of green apples and pink grapefruit. Due to the maturation in wooden barrels this Lambic contains practically no carbon dioxide anymore.
This yellow blond nectar is both thirst-quenching and complex in taste and harmonizes perfectly with fish, game, white meat and cheese
Abbaye du Val Dieu Noël - 7%
Brasserie du Val Dieu
33cl – €4.60
This beer is very warm amber yellow in color with a quiet sparkle.
Its excellent and digestive character is accompanied by a strong aroma on yeast and its malts.
A note of Port comes to tie up this beautiful marriage of fine flavors.
Barley malt, hops, water, yeast and Port.
Augure - 7%
MilleVertus
33cl – €6,80
Tasting
Spicy nose, amber-coppery color, frank spice attack, development in the mouth on spice, malty-honey sweetness on the finish. Aromatic memory.
The little story
Mathilde of Tuscany is at the origin of the Legend of Orval (the trout which brings back her ring). What is less known is that Mathilde is also an alchemist, in search of philosopher's beer. Her insider name is AUGURUS. His path covers 13 beers, the last being a beer with honey and special spices.
Boeteling Blonde - 6.6%
Boeteling (Bavik)
33cl – €5.00
Typical Belgian top-fermented blonde, with medium thick, stable, snow white head and orange blonde colour, almost clear, filtered. Aroma of peach, caramel, grass, honey, liquorice, also a bit lightstruck.
Corona - 4.5%
Grupo Modelo
33cl – €6.30
A crisp, clean and well balanced cerveza with fruity-honey aromas and a touch of malt.
Diôle de Noël - 8.5%
Brasserie des Carrières
33cl – €5.00
With its aromas of dried fruits and caramel, you will quickly succumb to the Diôle de Noël, a dark beer that is both sweet and delicious.
Avec ses arômes de fruits secs et de caramel, vous allez vite succomber à la Diôle de Noël, une bière brune à la fois douce et gourmande.
Embrasse OAK Aged Ed. Whiskey Barrels - 9%
De Dochter Van de Korenaar
33cl – €12.80
An 9% ABV beer in which the fermented sugars were all obtained from malt (20 degrees Plato). A generous dose of hops and a long maturation time makes this beer best of the best. This beer is bottle conditioned and will go through taste evolution during many years. Selected by the brewer from his best peated whisky casks. Matured for a quarter of a year
Une bière à 9% ABV dans laquelle les sucres fermentés ont tous été obtenus à partir de malt (20 degrés Plato). Une généreuse dose de houblon et un long temps de maturation font de cette bière la meilleure des meilleures. Cette bière est conditionnée en bouteille et connaîtra une évolution gustative pendant de nombreuses années. Sélectionné par le brasseur parmi ses meilleurs fûts de whisky tourbés. Mûri pendant un quart d'année.
Grimaldie Blond - 8.5%
Boelens
33cl – €5.80
This traditional blond beer is brewed with 3 Belgian hop varieties, Honey and verdicchio de Matelica. A surprising product with a soft, bitter aftertaste.
Hoppa Hontas - 6,5%
Maenhout
33cl – €6.30
Smell: Hoppy, citrus
Taste: Bitter
Aftertaste: Dry bitter
Hop: Different varieties of the Hoppa Hontas are made: each time with a different hop variety. Hop varieties used are Amarillo and Sorachi Ace. The different variants are not available simultaneously.
Kadans - 6.2%
De Maesschalck
33cl – €5.70
Cuvée Sofie - 8%
Alvinne
33cl – €10.70
Cuvée Sofie is the barrel aged version of Phi. Complex, refined flavours, originating from the tannins of the Bordeaux barrel and the wine that initially filled it create a soft, refreshing sipping beer that blurs the differences between beer and wine.
Phi is a pale strong beer, skillfully balanced between sweet and sour due to the addition of 40% of wheat to the grain bill. Phi is part of the "Omega – Phi – Sigma" trilogy which matures in stainless steel tanks where the Morpheus yeast imparts a refreshing sourness.
Phi is a good stepping stone for those who want to familiarize themselves with our Flemish Sour Ales.
Pater Lieven Brune - 6.5%
Van Den Bossche
33cl – €3.30
Very dark with good pale malt Belgian ale nose. There's a hint of roasted malt in its taste, and texture wise it has a lovely smoothness about it with a pleasant sweetened malt finish.
Petre Devos Audenaerde - 6.2%
Petre Devos
33cl – €7.30
Petre Devos was a legendary brewery from Oudenaarde. After 45 years of silence, a new generation of guys from the Flemish Ardennes is again brewing old monuments and contemporary creations. The old monuments are sour primeval beers as they were brewed in our region since time immemorial. With the new beers we bridge the gap between the old and new beer world. Patience and knowledge meet the urge to discover and a touch of eccentricity.
Taste our sophisticated range of beers and look forward to the new vintage year 2019 of the original Petre Devos Réserve. With the construction of our new brewery in this year 2020 that appeals to the imagination, we are working step by step on our universe of beers to get lost in with pleasure
Préaris Rauchbier - 5.5%
Vliegende Paard Brouwers
33cl – €5.70
Sarazen Blonde Bio - 6.5%
Deseveaux
33cl – €5.30
Our Sarazen beer will seduce you with its beautiful golden colour and its subtle sweetness due to the influence of the buckwheat. This beer is flavorful, it has fruity aromas.
Simply Rossa - 6%
Tartaruga
33cl – €730
Hops, hops and more hops!
Born from the fusion of New Zealand hops, Simply Rossa develops a complex hoppy character. Its surprising fruity notes share the universe of white wine. Its aromas are those of fresh fruit, apricot, cherry, but also toasted malts.
Valeir Divers - 8.5%
Contreras
33cl – €4.90
A sure bet, this Valeir. Valeir Divers is a blond beer brewed by the Contreras Brewery in Belgium. This triple-type beer, refermented in the bottle, reveals a dry and hoppy aroma.
Vogelpik - 6%
En Stoemelings
33cl – €6.40
Wild West - 6%
Alvinne
33cl – €9.60
Complex, refined flavours, originating from the tannins of the Bordeaux barrel and the wine that initially filled it create a light, refreshing sipping beer that blurs the differences between beer and wine.
Zottegemse Oud Bier - 6.2%