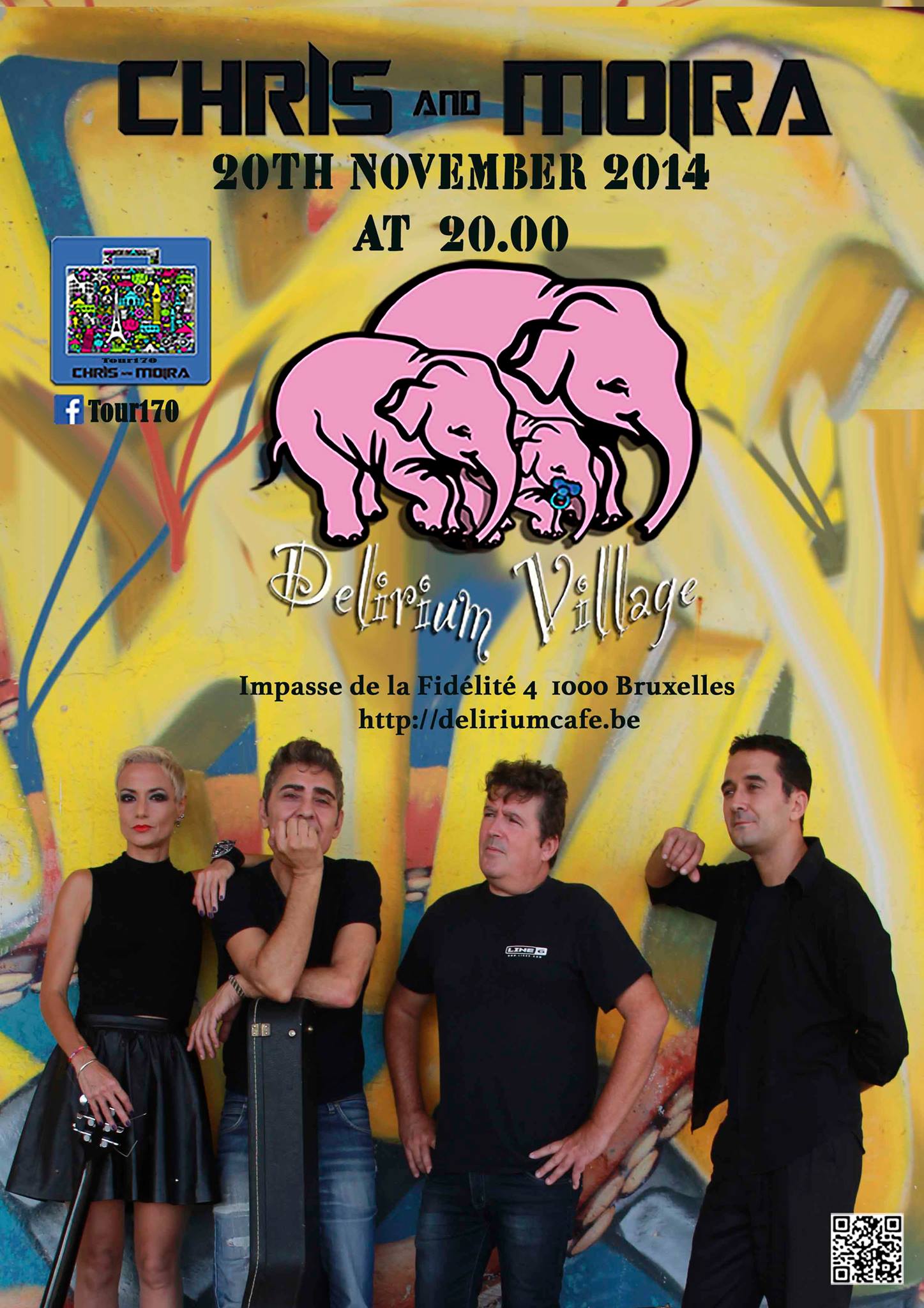 By produweb

1.507
20 November 2014 20:00
21 November 2014 00:00
Delirium Café & The Embassy of the Republic of Malta in Brussels are proud to welcome you to the Chris & Moira concert!
'More than love' brought CHRIS AND MOIRA together in 1994 and it was the start of guitars and loud guitars, vocals, large sound drums and pop rock tunes. Both singers and songwriters makes them the band they are today with a track record of unstoppable production and performances with Bassist Billy B and drummer Stefan Tate. It is not a story of growth but a dream come true and a great adventure.
For Chris and Moira music is a serious matter but their fans are allowed to follow them for fun!
Their music is on stage or on the web and it belongs to anyone with a good mind for meaning and a good ear for music.
CHRIS AND MOIRA are currently on Tour in Europe promoting their new album 'ninety nights and a Monday'.
https://www.facebook.com/pages/Chris-and-Moira/168871809800346
See you there!